come meet your favorite dc food bloggers at the bake sale for haiti this weekend!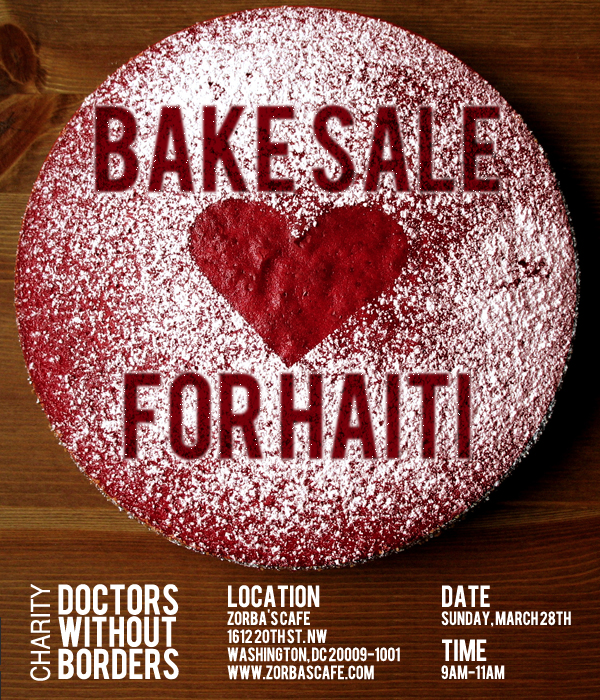 are you going to be in the dc area this weekend? do you love dc food bloggers? do you love baked goods? chances are you answered yes to at least one of those questions, so now you have no excuse not to come out and support doctors without borders in dupont circle on sunday! i'll be there with a whole slew of other bloggers selling cookies, cakes, pies, muffins and any other delicious thing you can think of – and you know it's going to be good. 100% of the proceeds go to charity and it only lasts 2 hours, so come out early!
hope to see you there!
Uncategorized
|
print
|
email
|

stumbleupon
|

comment